Mental Health Monitor
Conceived by the Cactus Institute, in partnership with AtlasIntel, the Mental Health Monitor is a dynamic tool for research and continuous monitoring of Brazilians' mental health.
Instituto Cactus-Atlas Mental Health Index (iCASM)
The iCASM is an index that reflects the general state of mental health of the Brazilian population over the age of 16. Based on an internationally validated questionnaire, iCASM enables construction of a database with high-quality statistical accuracy.
Research Reliability
Time series
The Instituto Cactus-Atlas Mental Health Index (iCASM) will enable the creation of a historical database on the mental health of Brazilians, similar to what we have today with the Broad Consumer Price Index (IPCA) of the Brazilian Institute of Geography and Statistics (IBGE).
It will be released following the second collection of data.
Scientific Approach
The data and analyses presented in the Mental Health Monitor and the iCASM were developed by a multidisciplinary team, guided by the Scientific Council and approved by the Ethics Committee. They can therefore be used to support academic research, innovative initiatives and public mental-health policies.
Executive Summary
Executive Summary
Thanks to an innovative data-collection and management methodology that brings together various demographic variables and analysis at highly granular levels, the monitor provides unprecedented results on the multiple, complex and interdependent dimensions that impact Brazilians mental health. Download the summary and have a look.
Download Executive Summary
Highlights
What is the state of Brazilians' mental health?
635
iCASM of the Brazilian population
88%
reported concern about their financial situation
70%
said they had met up with friends
41%
say they are dissatisfied with mental health services
19%
consulted a psychologist or psychiatrist in the last 12 months
17%
use medication for emotional problems
5%
reported undergoing psychotherapy
Report for the 1st Semester 2023
Fill in the form to request the report. Approval of request is subject to review.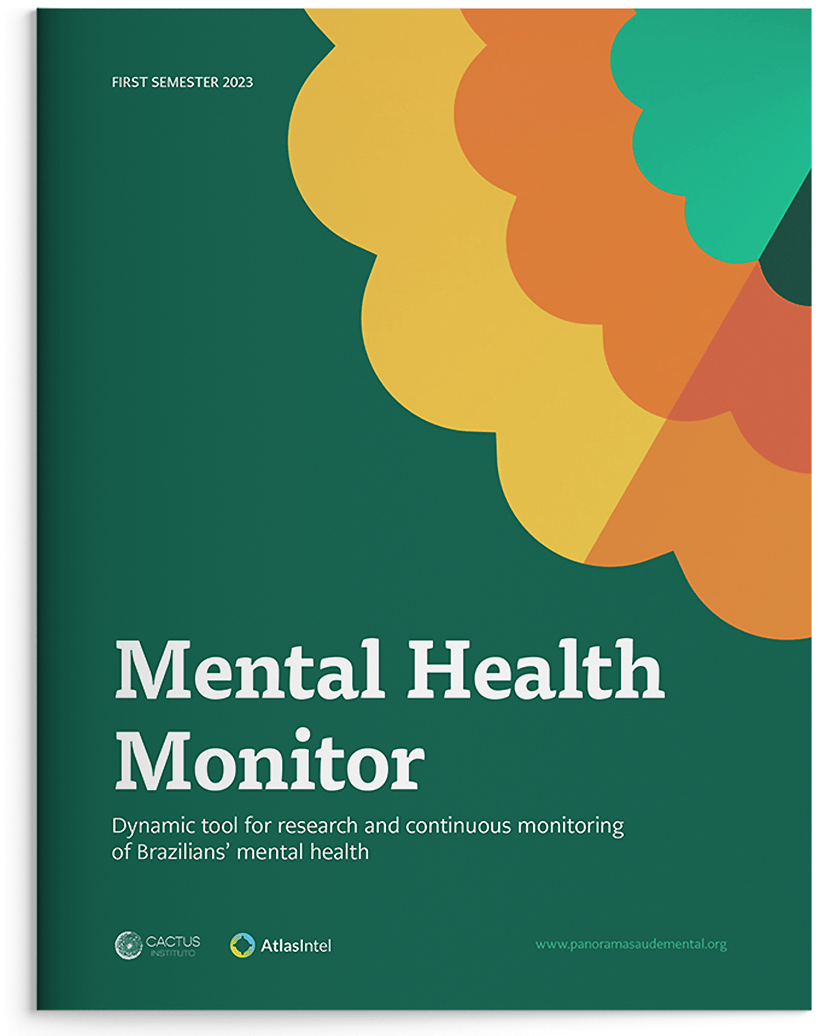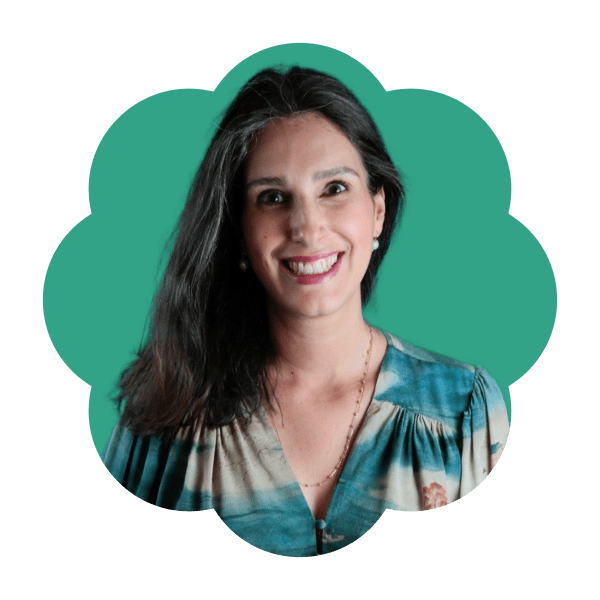 Maria Fernanda Quartiero
CEO of the Cactus Institute
The iCASM is, in reality, the numerical expression of multiple, complex and interdependent dimensions that impact the mental health of individuals. It was generated from the development of an unprecedented and dynamic research and monitoring tool, called the Mental Health Monitor.
Methodology
The Instituto Cactus-Atlas Mental Health Index reflects, in a single number, the general state of mental health of the Brazilian population, allowing its evolution to be monitored over time and comparisons to be made with other countries. Based on these objectives, the index was compiled according to the General Health Questionnaire (GHQ-12).
This research carried out a factor analysis study, which identified three sets of responses correlated with the GHQ-12. For the purposes here, we will call these dimensions Confidence, Vitality and Focus.
Confidence reflects individuals' self-esteem and self-confidence about their role in society,
Vitality reflects individuals' willingness and ability to act to overcome the challenges and adversities of everyday life, as well as the psychological suffering associated with them and their psychological distress when faced with them.
Focus reflects individuals' ability to relate to their surroundings in a productive way, being able to concentrate, make decisions and carry out their day-to-day activities.
The three dimensions have equal weight within the iCASM and should be read together in a complementary manner for a broader view of the psychological well-being of a population. For a complete picture of mental health, it is important that these indicators be read in conjunction with the social contexts and structures in which the respective groups studied are embedded.
Methodology for calculating and interpreting the iCASM
THe iCASM The iCASM is calculated on a scale between 0 and 1000 points and represents the simple average of the results in each of its three dimensions: Confidence, Vitality and Focus. The iCASM can be estimated at the individual level and, based on averages, at the level of groups and society as a whole.
At the individual level, a score close to one thousand would be associated with the maximum amount of focus, vitality and confidence that a person can declare in the context of the General Health Questionnaire (GHQ-12).
At a societal level, a score close to one thousand would correspond to a situation in which all people reported this maximum level. At the opposite pole, a score close to zero would correspond to a situation of complete loss of confidence, vitality and focus for all members of society. However, these two extremes are theoretical constructs, as it is difficult to imagine that a situation of extreme stress or perfect harmony could ever be achieved by everyone in a given moment.
The iCASM makes it possible to monitor the mental health of the population in a systematic and global manner, informing decision-makers and society as a whole about a phenomenon that is crucial to our society, but so little addressed in the public space.
It is important to emphasize that iCASM is not a clinical diagnosis. At both the level of the individual and of society, the psychometric approach needs to be understood as an anchor for analysis and prediction, not as a deterministic and definitive diagnosis. The iCASM does not claim to be conclusive about a single definition of mental health, which, by its nature, would involve the discussion of various other individual and structural components. The iCASM is intended to be a tool that, due to its recurrence and granularity of information, can, in an unprecedented way, anchor the development of initiatives and public policies to strengthen mental health care for the population, as well as guiding academic research and innovation in this field.
Team
Conceived by the Cactus Institute and AtlasIntel, with methodological structuring and definition of questionnaires and research methodology. The analysis was carried out jointly by AtlasIntel and the Cactus Institute, under the guidance of the Scientific Council.
Cactus Institute
Maria Fernanda Quartiero PRESIDENT & CEO
Luciana Barrancos EXECUTIVE MANAGER
Bruno Ziller PROJECT COORDINATOR
Mariana Beu Rae PROJECT COORDINATOR
Rafaela Rodrigues COMMUNICATION COORDINATOR
Silvana Cordeiro COMMUNICATION COORDINATOR1
Independent Scientific Committee
André Brunoni USP
Carolina Ziebold UNIFESP
Catarina Dahl OPAS2
Christian Kieling UFRGS
Elisa Kozasa IIEP ALBERT EINSTEIN
AtlasIntel
Andrei Roman CEO, CHIEF STATISTICIAN
Thiago Costa CTO
Luiz Felipe Kling PROJECT COORDINATOR1
João Straub DATA ANALYSIS
Ricardo Pitanga GRAPHIC DESIGN
Henrique Furlan SOFTWARE ENGINEER
Guilherme Jacob STATISTICIAN
Yuri Sanches DATA ANALYSIS
Camilo Rabelo DATA ANALYSIS
Ethics Committee
This research was approved by the Ethics Committee of the University of Santo Amaro (UNISA) on December 6, 2022 under nº 63784922.4.0000.0081.
1 Silvana Cordeiro and Luiz Felipe Kling left their respective companies in June 2023.
2 Catarina Dahl left the PAHO in November 2022 and, as of that date, is no longer a member of the Scientific Committee.